100% CLIENTS & EXPERIENCES
ONLY THE MOST COMPLEX ISSUES …
Paltrock focuses exclusively on complex HSE issues, principally within industry. Our clients are national and international listed companies, SMEs and government bodies with activities that have an impact on health, safety and the environment. They operate in the chemical, petrochemical, pharmaceutical, food and metal industries.
Health, safety and/or the environment aren't our clients' core businesses, but they do constitute a part of their operations that is of paramount importance. They also have to deal with everchanging and increasingly stringent and complex legislation and regulations.
What's more, these companies strive to be top performers in HSE as well as in their respective fields. We provide our clients with the expertise they don't have inhouse so they can focus 100% on their core business.
WHAT OUR CLIENTS THINK ABOUT US AND WHAT WE THINK ABOUT OUR CLIENTS …
We're naturally always intrigued to find out what our clients actually think of our professionals. Conversely, our clients are often curious to know what we think of them … for a bit fun, but also to learn.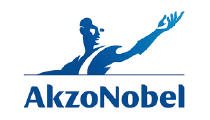 ALMOST GOOD
IS NOT
GOOD ENOUGH
On August 30th, 2013 AkzoNobel announced to end chemical production at Deventer, The Netherlands. Site Deventer produces dangerous chemicals (organic peroxides) and is an Seveso (BRZO) classified location. The production is being phased out and moved to other sites in Europe, North America and China over the period 2013-2016. The Deventer site's Research, Development & Innovation center will remain operational.
"Paltrock employee Jet van der Steen is providing the required HSE support. In a structured and professional way Jet is helping the organization to stay focused on the HSE and compliance aspects of all these activities. "Almost good'' is not good enough. Things need to remain perfect.
C. van Dongen – Plant Manager, Akzo Nobel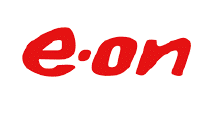 BRIDGING GAPS
AND PROVIDING
SUPPORT
We hired Paltrock to assess implications of Seveso III and provide support with the appropriate follow up. They provided us with an excellent HSE manager/ consultant. Dirk den Ottelander.
"Dirk is a mature professional able to challenge the existing way of working whilst at the same time bridging the gaps and providing support to shape and implement the required solutions. Dirk can be characterized as stable, pragmatic and with a coaching style to his peers"
P. Smets – Plant Manager, E-ON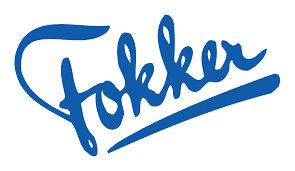 Due to an unexpected decision of our SHE manager to leave our company we needed urgently an interim solution for our 3 plants in the Netherlands (Hoofddorp, Schiphol and Woensdrecht). Not an easy task to cover all Safety, Health and Environmental aspects.
Our impression of Erwin Schenk is good, he certainly demonstrated the necessary knowledge and experience. In a very short period Erwin showed his adaptability. He took over the SHE managers tasks and already started some new inititiatives (mainly at our Schiphol plant).
I'm satisfied and impressed by the professional approach of Erwin in this challenging position.
D. Dam – Director SHEQ, Fokker Services